Austin / Travis County and South Central Texas Weather Update #5
Prepared by UT University/Incident Meteorologist Troy Kimmel
910pm CT – Friday / 20 March 2015

. NWS/Flash Flood Watch Continues Until 7pm Saturday ..
. NWS/Weather Prediction Center Has Issued a Heavy Rainfall
Mesoscale Discussion for Areas Primarily South/Southeast of Austin…
(Link: http://www.wpc.ncep.noaa.gov/metwatch/metwatch_mpd_multi.php?md=0015&yr=2015 )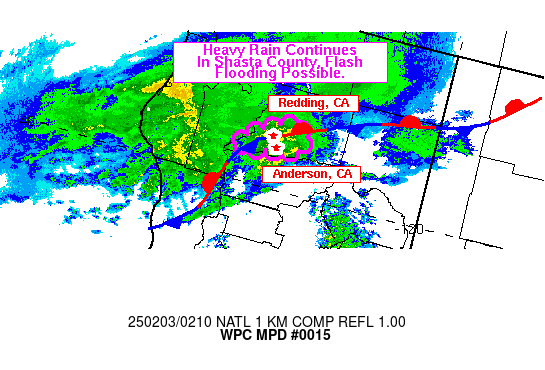 MESOSCALE PRECIPITATION DISCUSSION 0015
NWS WEATHER PREDICTION CENTER COLLEGE PARK MD
954 PM EDT FRI MAR 20 2015
 
AREAS AFFECTED...SOUTH TEXAS 
 
CONCERNING...HEAVY RAINFALL...FLASH FLOODING POSSIBLE 
 
VALID 210150Z - 210750Z
 
SUMMARY...INCREASINGLY ORGANIZED AND SLOW-MOVING SHOWERS AND
THUNDERSTORMS ARE ANTICIPATED OVERNIGHT. THE SLOW MOVEMENT AND
HEAVIER RAINFALL RATES WILL CONTRIBUTE TO A FLASH FLOOD THREAT.

DISCUSSION...THE LARGER SCALE PATTERN FEATURES A DEEP FETCH OF MID
AND HIGH LEVEL SUBTROPICAL MOISTURE CROSSING CENTRAL AND NORTHEAST
MEXICO AND LIFTING ACROSS THE LOWER RIO GRANDE VALLEY OF TEXAS.
THIS IS ALL OUT AHEAD OF AN UPPER LOW FOCUSED OVER THE BAJA
PENINSULA. MEANWHILE...A COLD FRONT IS GRADUALLY SETTLING SOUTH
ACROSS SOUTHEAST TEXAS. THE FEED OF MOISTURE ALONG WITH EMBEDDED
SHORTWAVE ENERGY IS INTERACTING WITH THE FRONT AND ALREADY
PRODUCING A BROKEN AXIS OF SHOWERS AND THUNDERSTORMS.

OVER THE NEXT FEW HOURS...THERE SHOULD BE A GRADUAL INCREASE IN
CONVECTIVE ORGANIZATION AS MID LEVEL VORT ENERGY OVER MEXICO LIFTS
NORTHEAST ACROSS THE LOWER RIO GRANDE VALLEY. THIS COUPLED WITH
H25 RRQ JET DYNAMICS AND LOW LEVEL SPEED CONVERGENCE IN VICINITY
THE AFOREMENTIONED FRONT WILL SUPPORT THE UPTICK IN CONVECTION.

PWATS ARE QUITE HIGH...RUNNING AOA 1.75 INCHES OVER MUCH OF SOUTH
TEXAS...AND THE LATEST GLOBAL MODELS SUGGEST ACTUALLY AN
ADDITIONAL INCREASE IN PWATS OVERNIGHT...LOCALLY APPROACHING 2
INCHES. THE 18Z NAM...12Z ARW AND 12Z NMMB ALL REFLECT SIGNALS FOR
HEAVY RAINFALL...ESPECIALLY AFTER MIDNIGHT...WITH SEVERAL INCHES
OF RAIN POSSIBLE LOCALLY. GIVEN THE ANTICIPATED SLOW MOVEMENT AND
HIGH PWAT ENVIRONMENT...HEAVY TOTALS APPEAR LIKELY...AND SO THERE
SHOULD BE A THREAT FOR FLASH FLOODING. WILL CONTINUE TO MONITOR.

ORRISON

ATTN...WFO...BRO...CRP...EWX...HGX...

ATTN...RFC...WGRFC...