Austin / Travis County and South Central Texas Weather Update #3
Prepared by UT University/Incident Meteorologist Troy Kimmel
255pm CT – Wednesday / 12 September 2018

… All Interests Along the Texas Coast and Inland Should Continue to Closely Monitor the Forecast …
… NWS/National Hurricane Center (NHC) Meteorologists Continue their 70% Chance of Tropical Cyclone Development for the Disturbed Area of Weather Through Friday …
Something to keep in mind, though…
Even if the system in the western Gulf gets no better organized, as additional moisture and this disturbance overall moves northwestward toward the Texas coast, a weakening stationary front along the coast will likely drift back northwest and act as a focus for potential excessive rainfall amounts over Texas mainly in areas to the south and southwest of Austin. However, until we know exactly how this system develops further (and IF it does) and exactly where  it goes, all areas of south, southeast and south central Texas should remain in close touch with forecast information. It's in my thought that our area of Texas could receive 1 to 3 inches of rain between now and the end of the weekend with isolated heavier totals especially in areas south and southwest of Austin.
Over the coming days, please keep in mind… "Turn Around.. Don't Drown."

Here is the latest NHC graphics and discussion as of 3pm today…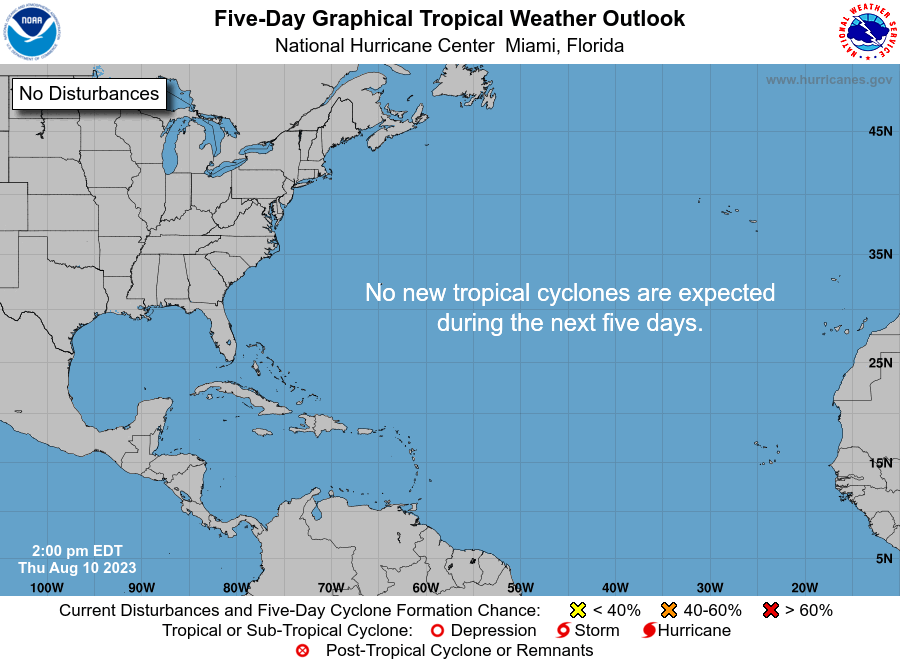 " Satellite images and surface observations indicate that a broad area of low pressure has formed in the central Gulf of Mexico. Although the shower activity is still disorganized, upper-level winds are forecast to become more conducive for development, and it is likely that a tropical depression will form on Thursday, before the system reaches the western Gulf coast. Another reconnaissance plane is scheduled to investigate the disturbance tomorrow. Regardless of development, heavy rainfall and gusty winds are expected across portions of northeastern Mexico, Texas, and Louisiana late this week, and interests there should monitor the progress of this system, and refer to products from their local weather office. * Formation chance through 48 hours…high…70 percent. * Formation chance through 5 days…high…70 percent."

Bottom Line.. continue to watch the latest information from the NWS/National Hurricane Center updates as well as the latest forecast information from our local NWS offices
(NWS Austin-San Antonio  www.weather.gov/ewx   ..as well as
NWS-Houston/Galveston  www.weather.gov/hgx )

I'll continue to keep you advised..
Troy